William Haines
Advisor
Bill has spent 35 years designing, building, deploying, and managing technology for a variety of industries, including process manufacturing, office machine sales and distribution, retail, discrete manufacturing, and more. For the last 10 years, Bill was the Supply Chain CIO for a vertically integrated global retail brand. Bill has a particular passion for Industry 4.0 technologies and its benefits for global manufacturers.
Industry Specialization: Discrete Manufacturing, Retail, Distribution, Marketing
Functional Expertise: Industry 4.0 Technologies: Process Automation, Additive Manufacturing, Data & Analytics, IoT, IT/OT Integration; MRP, Integrated Planning, and Diamond Cutting & Polishing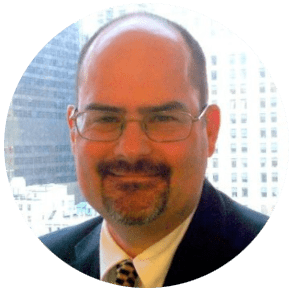 Suranjan Pramanik
Advisor
Suranjan is an accomplished catalyst for change with demonstrated expertise in stimulating profitable growth. He creates value by advocating new business models, revitalizing strategic customer relationships, and deploying transformational technologies like AI, Cloud Computing, IoT for business growth and market differentiation. He has kickstarted successful new product organizations like RFID enabled supply chains and Value focused As a Service business model, transformed underperforming businesses, advised and partnered with customer executives to enable business objectives, and instituted customer-focused sales and operations organizations. Suranjan has delivered value for clients in various industries like Chemicals, Hi-Tech, Manufacturing, Mining and Metals, Software Products and Transportation Services across Digital Transformation, Engineering, Finance, HR, Procurement, IT & Infrastructure Services, Supply Chain, and Customer Experience Management.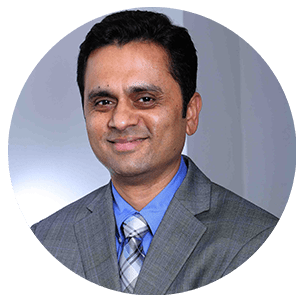 David Bradford
Advisor
David Bradford has 40 years of experience in the computer industry. He has previously served as CEO and Chairman of 2 remarkable companies – Fusion-io and HireVue. Fusion-io eventually achieved a $3.6 Billion valuation. At HireVue, he increased sales by over 200%, the Company raised over $ 47 Million in capital, and was twice recognized as the HR product of the Year. With 30,000 connections on LinkedIn and 5000 on Facebook, David is known as the "Human Internet". In 2014, he authored the highly popular book- "Up Your Game- 6 Timeless Principles for Networking Your Way to the Top" and launched www.fundinguniverse.com, a highly successful Web-based company that matches Entrepreneurs with Angel Investors.
Mr. Bradford has significant experience in the Venture Capital markets. He is an advisor to several organizations and funds. He was on the original Advisory Board of Omniture (now part of Adobe) and as the Chairman on the board of the Audit Committee for Pervasive Software, (now part of Actian).
Mr. Bradford has a Law Degree from Brigham Young University, a Masters in Business Administration from Pepperdine University, and a B.A. in Political Science from Brigham Young University Today, David Bradford is the CEO of FluentWorlds which is revolutionizing Language training in 3D VirtualWorlds.
Industry Specialization: Computer Software, Venture Capitalism, Law, Government Relations, Business Development Security, Finance
Functional Expertise: Talent Acquisition, Venture Capital Funding, Private Equity, Digital Interviewing, Networking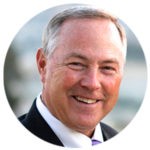 Nick Summers
Advisor
Nick Summers brings 30 years of experience with global Fortune 200 companies and Big 4 consulting firms across a variety of industries. His leadership experience has created billions of dollars in top-line growth and bottom-line revenue including the $2.6B acquisition of InterVu Inc. by Akamai and raising $100m in Series-B funding for Mirantis. His post M&A work with Takeda Pharmaceuticals, The Home Depot, BB&T & SunTrust has led to hundreds of millions in cost savings and business optimizations. 
Nick has a Masters in Business Administration from Pepperdine University, and a B.A. in Philosophy from Old Dominion University, including multiple industry certifications. He has authored 5 patents in software, data center devices and outdoor leisure products.
Industry Specialization: Strategy, Digital Transformation, Cloud Services
Functional Expertise: Capital Markets, Financial Services, Healthcare, Pharma, Technology, Management Consulting, Retail, CPG, and Cloud Services