William Haines
Advisor
Bill has spent 35 years designing, building, deploying, and managing technology for a variety of industries, including process manufacturing, office machine sales and distribution, retail, discrete manufacturing, and more. For the last 10 years, Bill was the Supply Chain CIO for a vertically integrated global retail brand. Bill has a particular passion for Industry 4.0 technologies and its benefits for global manufacturers.
Industry Specialization: Discrete Manufacturing, Retail, Distribution, Marketing
Functional Expertise: Industry 4.0 Technologies: Process Automation, Additive Manufacturing, Data & Analytics, IoT, IT/OT Integration; MRP, Integrated Planning, and Diamond Cutting & Polishing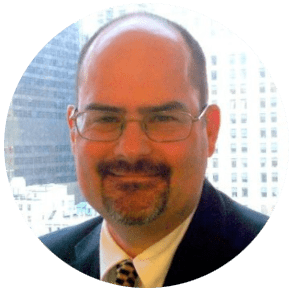 James H. Spann
Advisor
James has over 20 years of experience as a leader in global healthcare companies including Baxter Healthcare, Roche Diagnostics, Medline, AmerisourceBergen and Aramark, and IBM Watson Health, where he has consistently transformed industries and companies using technology, processes, and people. James has multi-brand expertise in biotech, medical devices, lab diagnostics, surgical products, dental, pharmaceutical distribution, pharmacy automation, diagnostics imaging, hospital supply chain, and lean/six sigma operational transformation. As operations and growth executive, James has unlocked over $400M+ in new business development, product commercialization, geographic market expansion, and M&A transactions. James serves as the Vice Board Chair of the University of Oklahoma School of Biomedical Engineering, and a Board Member for the Commission on Accreditation of Healthcare Management Education (CAHME). James began his career in the USMC, serving as an Artillery Officer. He holds a BS in Marketing from the University of Oklahoma, an MBA from Indiana Wesleyan University, and an executive management certification in mergers and acquisitions from Kellogg.
Industry Specialization: Healthcare Industry, Biotech, Biomedical Engineering, Medical Devices, Lab Diagnostics, Surgical Products, Dental, Pharmaceutical Distribution, Pharmacy Automation, Diagnostics Imaging and Hospital Supply Chain
Functional Expertise: Strategic Planning & Analysis Sales Forecasting, Business Development, Product Development, Operational Restructuring, Logistics Management, Supply Chain Management, Merger & Acquisition, Lean & Six Sigma Implementation, Vendor Management, Pharmacy Automation, Data Analytics and AI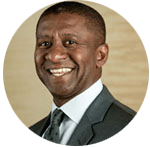 Suranjan Pramanik
Advisor
Suranjan is an accomplished catalyst for change with demonstrated expertise in stimulating profitable growth. He creates value by advocating new business models, revitalizing strategic customer relationships, and deploying transformational technologies like AI, Cloud Computing, IoT for business growth and market differentiation. He has kickstarted successful new product organizations like RFID enabled supply chains and Value focused As a Service business model, transformed underperforming businesses, advised and partnered with customer executives to enable business objectives, and instituted customer-focused sales and operations organizations. Suranjan has delivered value for clients in various industries like Chemicals, Hi-Tech, Manufacturing, Mining and Metals, Software Products and Transportation Services across Digital Transformation, Engineering, Finance, HR, Procurement, IT & Infrastructure Services, Supply Chain, and Customer Experience Management.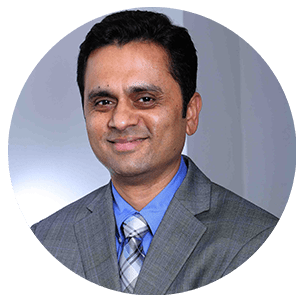 David Bradford
Advisor
David Bradford has 40 years of experience in the computer industry. He has previously served as CEO and Chairman of 2 remarkable companies – Fusion-io and HireVue. Fusion-io eventually achieved a $3.6 Billion valuation. At HireVue, he increased sales by over 200%, the Company raised over $ 47 Million in capital, and was twice recognized as the HR product of the Year. With 30,000 connections on LinkedIn and 5000 on Facebook, David is known as the "Human Internet". In 2014, he authored the highly popular book- "Up Your Game- 6 Timeless Principles for Networking Your Way to the Top" and launched www.fundinguniverse.com, a highly successful Web-based company that matches Entrepreneurs with Angel Investors.
Mr. Bradford has significant experience in the Venture Capital markets. He is an advisor to several organizations and funds. He was on the original Advisory Board of Omniture (now part of Adobe) and as the Chairman on the board of the Audit Committee for Pervasive Software, (now part of Actian).
Mr. Bradford has a Law Degree from Brigham Young University, a Masters in Business Administration from Pepperdine University, and a B.A. in Political Science from Brigham Young University Today, David Bradford is the CEO of FluentWorlds which is revolutionizing Language training in 3D VirtualWorlds.
Industry Specialization: Computer Software, Venture Capitalism, Law, Government Relations, Business Development Security, Finance
Functional Expertise: Talent Acquisition, Venture Capital Funding, Private Equity, Digital Interviewing, Networking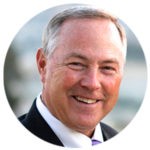 Himanshu Misra
Advisor
Himanshu is an industry expert on Numerical Methods & Computational Technologies in addressing large scale industrial problems. He has worked with clients in consultative engagements on helping define Digital Strategies & ensures that implementation efforts lead to quantifiable business payback at predefined milestones during the Industry 4.0 Digital Transformation journey. He has led Analytics-driven projects around highly contextualized Industrial challenges leveraging any combination of technologies in AI/ML, Cloud & Big Data. He has managed large programs and stakeholder expectations while ensuring cadence of communication and transparency between stakeholders, delivery teams & the developer community. He has nurtured strategic partnerships to build innoclusters around an ecosystem of startups and mid-sized organizations.
Himanshu has worked at Supercomputing/HPC stalwarts such as Cray, Silicon Graphics, and NEC as well as IT Consulting & Services companies such as TCS, Infosys & HCL. He has a Doctorate from the University of Illinois, Urbana-Champaign, a Masters from the University of California, Irvine, and a Bachelors from the Indian Institute of Technology, Bombay