3+1 GTM !
The 3+1 offerings can be viewed as a collection of key business and technology transformation imperatives.
The primary domains, Supply Chain Management, Sustainability Modeling, and Customer Channel Management : all three of these can be looked upon as powerful catalysts for organization-wide change.
Behavioral Design – The New Face of Customer Experience
Even with the best simulation data available, the most crucial business decisions come down to human intuition, emotions, and perceptions. Undoubtedly, business success necessitates an in-depth understanding of human behavior. Design thinking in combination with behavioral science has given rise to the concept of behavioral design. 
Circular Supply Chain
A circular supply chain is one where organizations reduce waste at every stage, right from design and manufacturing to distribution and fulfilment. This approach shifts away from the standard pattern of produce, use and discard, and instead adopts one where the organization is acutely aware of the impact it is having on sustainability. It looks at the bigger picture and attempts to minimize perturbations to it. .
Role of Ethical Design in Humane Production
The concept of ethical design allows designers and design teams to create products, services, and systems that don't harm and improve human situations. Ethical Design Thinking is a methodology that encourages designers to focus on human-oriented values throughout their design process. 
Industry 4.0 and Design Thinking Trends
Turn to Industry 4.0 proponents and they are likely to talk about a future made of cobots – collaborative robots — that coexist with human workers. In this world, they work together to achieve not just efficient production in smart factories, but also to ensure that the humans working alongside robots have a creative and fulfilling work life.
Design Thinking in Content Coms
The communication process, like any other operation within an organization, stands to benefit immensely from leveraging design thinking. Since content is created by humans for humans and communication is the exchange of ideas between humans, the human-centered design thinking approach is well suited for both content and communication.
Design Thinking in Healthcare
A systematic review of design thinking on the Centers for Disease Control and Prevention (CDC) website asserts that by increasing the focus on patient and provider needs, design thinking enhances innovation, efficiency and effectiveness in healthcare. Healthcare systems require continuous innovation
Supply Chain as Service
Organizations have increasingly embraced the cloud and made it a core business requirement. This shift from on-premises to the cloud has also meant that organizations are now more open to the idea of leasing out or subscribing to online services. This has given way to XaaS — where X can be almost anything under the sun. Also known as Everything as a Service, XaaS represents the increasing servitization of technology. 
Design Thinking for Data Visualization
A key tool in the data scientist's arsenal is data visualization, which is typically used to communicate insights and crystallize findings. "Often data scientists are creative in displaying information visually and making the patterns they find clear and compelling. They advise executives and product managers on the implications of the data for products, processes, and decisions," adds HBR. And this is exactly where design thinking comes in, helping turn complex and incomprehensible data into a clear and clean display that can resonate with the audience.
Design Thinking for Social Innovation
Local problems often need local solutions. And for that, you invariably need local expertise. In a paper titled Design Thinking for Social Innovation, authors Tim Brown and Jocelyn Wyatt argue that design thinking is best delivered by spending time with users or citizens in their own environments, rather than working on a project abstractly in another space.
Inclusive Mobility Solutions Using Design Thinking
Go to any major auto show, and you are likely to be wowed by the futuristic ideas and cutting-edge technologies embedded in various vehicles. Some of the concept vehicles and transpiration systems on display may even look like something straight out of a science fiction flick. These solutions may look slick, but an important question soon pops up — can everyone use them? How inclusive are they? 
Transforming Sales with Design Thinking
Empathy. That is often the secret to making a successful sale. It goes well beyond merely googling for your potential customer and reading some of the top results that show up, or trawling through their LinkedIn and Facebook pages. It also includes putting yourself in your customer's shoes and seeing the world through their eyes. 
Personas: when imaginary characters make a real difference
They may be fictitious characters, but they can fundamentally alter the way you run your business.
Personas are imaginary users that you can create to understand real customer needs, behaviors, and
expectations. When done properly, personas can unlock powerful learnings, help you optimize the
supply chain, or give you a significant edge over competition.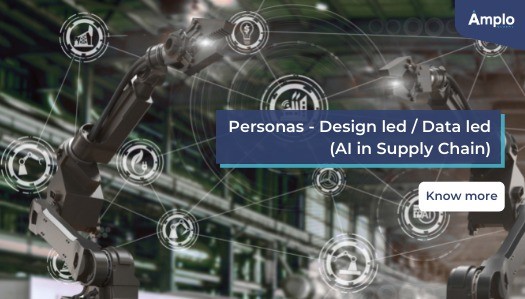 Capabilities and SCM – where the world is
A prime example of rapid and relentless evolution is supply chain management (SCM). New technologies and innovations have significantly boosted its capabilities, and SCM is now able to deliver a lot more than what was thought possible a few years back. Here is a look at some of the exciting new developments in the world of SCM.
Customize hyperautomation to suit your operations
Hyperautomation is the result of combining process automation with Industry 4.0 technologies. Hyperautomation augments various components of process automation with advanced technologies like robotics, machine learning, and artificial intelligence to automate processes in ways that are more effective and far exceed the capabilities of traditional process automation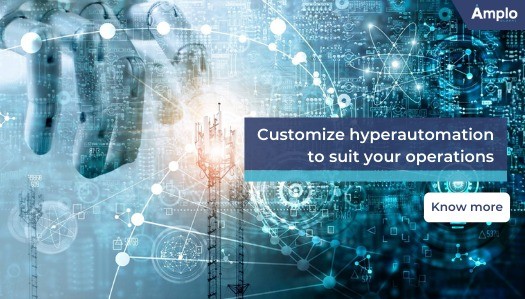 Supply Chain Governance and Security
Easy access to information has also increased the vulnerability of sensitive information. In 2020 alone, the number of data breaches in the United States came in at a total of 1001 cases, affecting 155.8 million individuals. However, cybersecurity is just one aspect of the broader, more complex issue of supply chain security. 
Industry 4.0 Transforming Supply Chain Trends
This digital revolution and its groundbreaking effects on production and manufacturing have transformed supply chains across businesses and industries. Industry 4.0 has not only transformed the structure of supply chains, but it has also changed the way we view supply chains. Industry experts and market analysts have been observing a dramatic shift away from traditional sequential strategy hierarchies.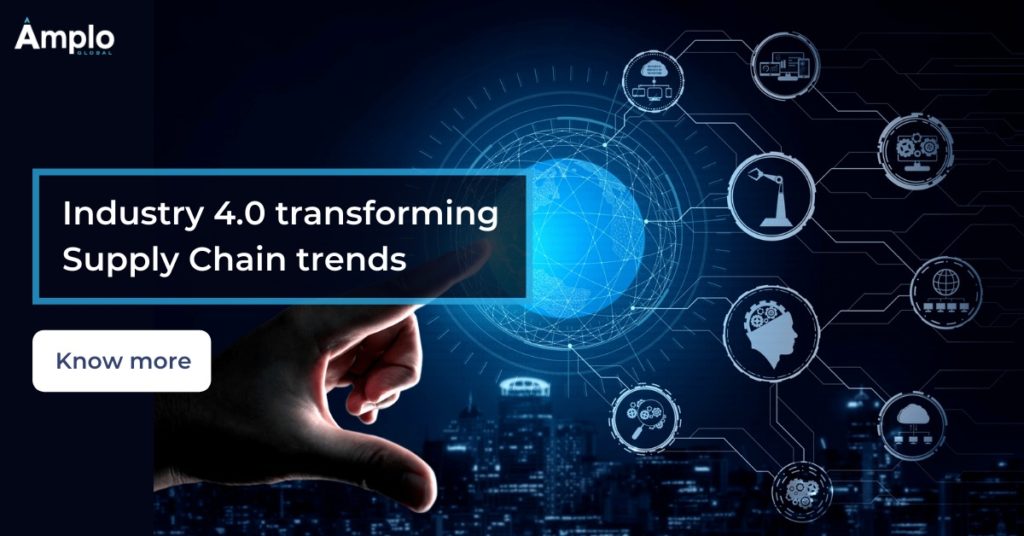 Digital Twinning and Immersive Experience – Concord or Discord?
The supply chain business typically has wafer-thin margins and hardly any room for expensive
errors. Over time and with ample data, industry players can create digital twins and immersive
experiences that deliver a bird's-eye view of the entire supply chain.
Value Stream Mapping – bringing order to chaos
In this competitive world, companies look at redesigning their production processes and activities to stand up to the competitiveness that the markets demand. To add value through every process is key to the success of each organisation. Value stream mapping (VSM) is a powerful tool in lean implementation to streamline processes and achieve that highest level of productivity in the industry.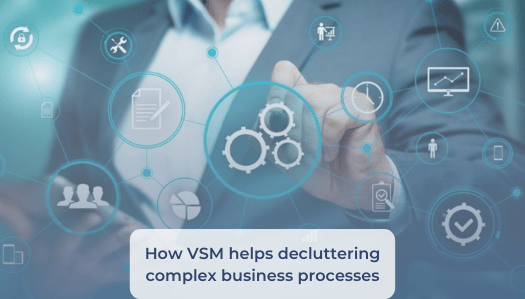 Robotic automation is powering elastic logistics
Automation using robotics will also boost elastic logistics by enhancing efficiencies and productivity in warehouses, sorting centers and last-mile deliveries. Supply chain organizations are also expected to move away from a singular focus on becoming lean and cutting cost, and instead favor the building of "fail-safe elasticity" in managing demand.
Moving performance monitoring from cost to profit center
Traditionally, performance monitoring has been at the hardware level and involved collecting and monitoring data from the infrastructure. However, this approach fails to provide insight into the end-user's experience and has minimal business relevance. Though, with modern digital experience monitoring (DEM) and application performance monitoring (APM) tools, enterprises are able to collect information that helps ascertain a business' overall health, not just that of the IT layer.
Change is the only constant in Supply Chain Management (SCM)
A prime example of rapid and relentless evolution is supply chain management (SCM). New technologies and innovations have significantly boosted its capabilities, and SCM is now able to deliver a lot more than what was thought possible a few years back. Here is a look at some of the exciting new developments in the world of SCM.
Edging ahead with Product Lifecycle Management
In a dynamic and rapidly evolving market, product lifecycle management (PLM) is often the crucial tool that separates the winners from the also-rans. It empowers organizations to anticipate and respond to the inevitable gusts of change that regularly sweep through every industry.
Sustainability is an Attitude, not a Strategy
Sustainability, much like charity, begins at home. It's an inside out process that needs to start at the core of a business or a person. The shift toward sustainability isn't just about how we can do things differently, it's also about how we can think differently.
The Intersection of GRC & Sustainability
A company's approach to GRC (governance, risk management, and compliance) can help align the organization's processes and actions to achieve its goals. The term GRC refers to the composite function of governance, risk management, and compliance. It can identify and address organization-wide risk, and ensure all activities meet legal and regulatory requirements.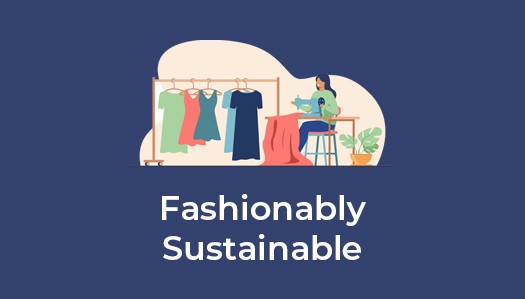 Fashionably Sustainable
The fashion industry is the 3rd most polluting industry in the world, and by the year 2030, it is expected that there will be 148 million tons of fashion waste. With such data, it is undeniably important to understand the importance of 'Sustainability in the Fashion Industry!'
Christmas Wish for Sustainability
'There's always light at the end of the tunnel' is the adage that can truly define how we plan to celebrate these last few days of the year. This year might remain etched in our memory as a grey year for a slightly rough edge it had. Given the massive scale of events this year, we should make a collective wish for a better future for humanity through sustainable practices both at home and on an industrial scale.
Sustainability Powering the Energy Sector
In an increasingly competitive world with scarce resources and a deteriorating climate, Artificial Intelligence can help organizations navigate their path to sustainability and efficiency. AI has the potential to lower energy costs, cut energy waste, and accelerate the use of clean, renewable energy sources in power grids.
Green Manufacturing is the Future
As climate change undeniably ravages the planet, the need for reform in Manufacturing, above all industries is becoming dire by the day. As the industry that provides the largest number of jobs in the US, Manufacturing needs companies to make collective, deliberate and organized efforts toward building a sustainable future. Green Manufacturing is no longer just a trend, it is a necessity and an inevitability.
Supply Chain 4.0 is Here:
The Future is Brightest for Those Companies Embracing Digitalization
It has become increasingly clear that successful businesses are the ones willing to evolve and reimagine. For most, that now means recognizing the need to operate within a complete digital ecosystem that takes advantage of the wide range of digital technologies previously unavailable.
Design Thinking Innovating to Create Value in the Industry 4.0 Era
Industry 4.0 re-imagines the automation of third-generation digital systems to create additional value. While automation remains central to enterprises, today the focus is on the interconnectedness between physical systems and digital assets, improving customer experiences as a driver for operational excellence. 
Look Before You Leap: Why Capability Modeling is Key to Industry 4.0 Success
Admittedly, the move from the Third Industrial Revolution to Industry 4.0 will not be easy. While enterprises are eager to adopt advanced digital technologies (Industrial IoT, predictive analytics, AI/ML, immersive tech, and the like), a number of roadblocks remain. Nearly 70% of projects are stuck in pilot purgatory, unable to scale beyond the initial proof of concept. Less than a third of manufacturing companies are deploying Industry 4.0 solutions at scale.
The time for re-strategizing your Future is NOW!!
#COVID-19 enforces urgency to transform business thinking across value chain; no more business as usual.
A tiny invisible microbe called the novel Corona, is forcing a change in the world order, affecting global economics, political and most importantly human behavioral patterns.
Is Your Organization Thinking About Design Thinking?
Recognizing the importance of change and innovation has been a cornerstone of my professional career.
 At a time when an international pandemic has forced virtually all organizations to realize that the way we did things yesterday will have little bearing on our ability to succeed tomorrow.