Vajra Integrated Energy is based out of Singapore. Vajra serves Energy Solution Providers, B2B End-Users, and Financing Entities, catalyzing the commercial deployment of Cleantech solutions.
Amit Pathare
Mr. Amit Pathare is an experienced leader in the energy/utilities sector and is the Founder & President of Vajra Integrated Energy. Vajra's mission is to be the Catalyst for commercial deployment of scalable integrated Cleantech solutions.
Amit has worked across UK & Continental Europe, North & Latin America, the Middle East, India and East Asia over the past 20 years. He is a passionate advocate for integrating clean energy technological developments into policy design, business strategy, and operational execution, and has presented extensively at various international conferences and seminars. In his spare time, he is actively involved in mentoring start-up social entrepreneurs in the clean energy and micro-grids space.
Amit has worked with the French Energy Group ENGIE for over ten years in Brussels, Dubai, and lastly in Paris as a Member of the Top Management of the Group. In the energy sector, he has also worked with Enron in their Structured Finance team in London, and with Cinergy (now acquired by Duke Energy) and Calpine in the USA. Amit's past work spans stints in Strategy Consulting with Booz & Company in Hong Kong, and Risk Management with PwC and Aon in London. He started his career in the Chemical industry in India as a Process Design Engineer.
Most recently in Singapore, he was also a Program Director in the Energy Research Institute @NTU, where he steered their flagship projects and was more broadly involved in creating a commercial roadmap for their research initiatives. He has also founded Print Solar Technologies, a perovskites-based solar company.
Amit has a 5-yr M.Tech in Chemical Engineering from IIT Bombay, and a Masters in Public Policy from the Harvard Kennedy School. He is a Certified Energy Manager, accredited by the Bureau of Energy Efficiency, Government of India.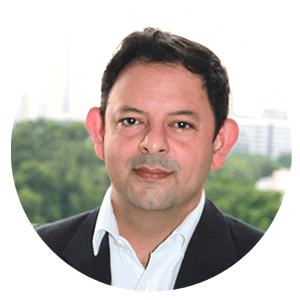 Yoni Ben-Zaken
Mr.Yoni Ben-Zaken is the founder and CEO of Cirrus Clouds Ventures. Cirrus Clouds is a boutique business development houses engaged in the Indo-Israeli business interaction. Cirrus Clouds in exposing Israeli Eco-system to leading Indian clients in various sectors, providing scouting services, deal flow management, and introductory engagement with leading Israeli companies, government, and academy players.
Cirrus Clouds is exposing Israeli Eco-system to leading Indian clients in various sectors, providing scouting services, deal flow management, and introductory engagement with leading Israeli companies, government and academy players.
In the past, Mr. Ben Zaken headed the Trade and Economic Mission, Embassy of Israel, representing the Israeli Ministry of Economy in India and Sri Lanka, for 4 years. During this role, Mr. Ben Zaken was heavily involved in bilateral commercial activities. After completing his tenure diplomatic mission, Mr. Ben Zaken has led the Indian Business activities of Israel's based YR group, a private business development house.
Prior this his posting in India, Mr. Ben Zaken had a major role in 'Invest In Israel', attracting FDI's into Israel, and was a team member in 'Israel NewTech' – The national Water and Energy Program at the Ministry of Economy, promoting Israel's innovative technologies around the world. Mr. Ben Zaken holds a MA in Law Studies from the Bar-Ilan University and a BA in Geography and Business Administration from The Hebrew University of Jerusalem and Alumni of the Official Elite Cadets Program at the Israeli Government "ATIDIM for the Public Service" where he was selected to upgrade skills in government (Including Public Administration Studies for M.A).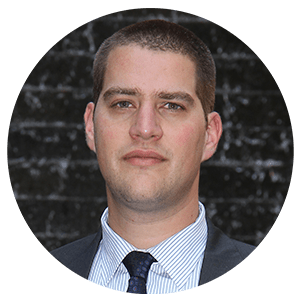 VentureBloom, Singapore is an enterprise enabler creating sustainable growth and value for its clients. Presently, the Company operates directly with operations in India, Kenya, and Canada with associates in Israel and Germany. VentureBloom utilizes its in-house developed tool T.M.F.T Linkage (Technology – Market – Fund – Talent) to create the outcomes. VentureBloom is associating with Amplo Global to create Market Access into new markets, engage resellers and also introduce to potential customers.