From the Office of the CEO
Oct 22, 2019
Industry 4.0 re-imagines the automation of third-generation digital systems to create additional value. While automation remains central to enterprises, today the focus is on the interconnectedness between physical systems and digital assets, improving customer experiences as a driver for operational excellence. Hallmarks of Industry 4.0 such as Smart Factories are entirely experience-centric, tying next-gen innovation with seamless usability, uncovering areas for bottom-line and top-line improvement.
Amplo Global's Design Thinking solution helps clients create value through a delightful network of experiences. This encompasses products/services, experiences, and operations for both internal stakeholders and end-customers, as they pivot towards new directions in the Industry 4.0 era.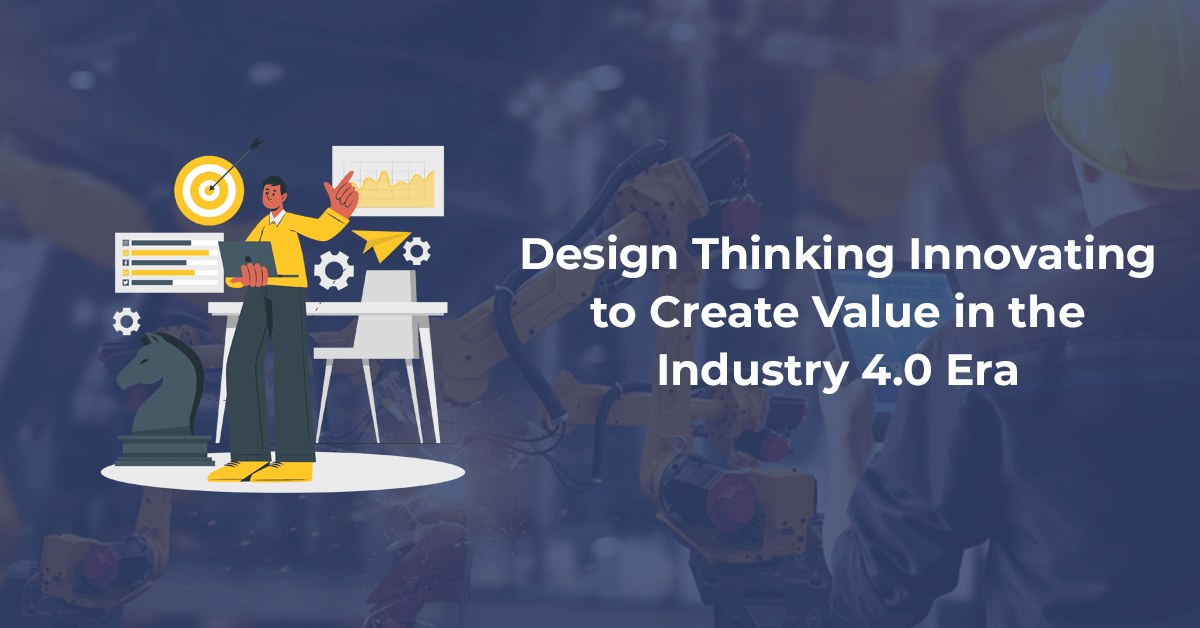 The pressure on enterprises is mounting
Higher productivity needs, in response to demands for mass personalization
Changing supply chains, breaking down locational silos and gaining from specialists through "coopetition"
Accelerating technology development in the Industry 4.0 era requiring harmonization
Competitive labor markets with a few high-demand skillsets to drive innovation
Design Thinking addresses these challenges by revealing layers of hidden motivators & drivers of usage, and applying empathy-led innovation to create value in the operational chain.
Product Design Thinking
Product-centricity to understand the core value proposition to the user and delve into the different layers of approaches to amplify usability
Service Design Thinking
Digitization and integration of resources on the cloud, reformatting as adaptive and on-demand services to empower value creation
Experience Design Thinking
Experience analysis to arrive at actionable insights at molecular and holistic levels, improving experience quality to optimize value generation
Design thinking can boost team efficiency by up to 75% and improve ROI by up to 301%1
40% of design-led companies are innovation ready, compared to 23% on non-design-led companies
1 Innovation Training, Design Thinking Impact, Outcomes, & Results, Last accessed on 11.10.19 https://www.innovationtraining.org/design-thinking-research-impact-outcomes-results/
2 CMO by Adobe, Design-Led Businesses Do These Three Things Right, Last accessed on 11.10.19 https://www.cmo.com/features/articles/2017/5/22/study-finds-designled-businesses-do-these-three-things-tlp-cc-ddm.html#gs.8w8zy2
Amplo Global embeds Design Thinking in process transformation by uncovering the different layers of customer insights and ideating innovatively to positively transform stakeholders and customer experience. We translate subjective and personalized perspectives into executable ideas, co-partnering with our clients to turn these action-points into rapid prototypes through value management execution.
Amplo's End to End Delivery Capability – Enabled through Innovation, Training, Research, Development and Agile Delivery Framework
The Amplo Global Design Thinking Process – A unified & holistic process to Create & Execute Value to a user journey such that it is business viable & technologically feasible
5 Key Tenets
1. Empathy Creation: Delve deep into user behavior through modes of conversations, native observation & problem understanding to elicit their trigger, barriers & network of experiences to reveal their journey.
2. Molecular Deconstruction of Problem: We contextualize CX insights pivoting the user journey, considering a high-level assessment of the as-is scenario as well as granular details to peel back the different layers of the business problem
3. Open Structure Ideation: Mapping the previous tenets, we pin-point impact areas, outlining action points in-sync with the use-case at hand and our client's overall Industry 4.0 roadmap
4. Idea prioritization: We create a sequential roadmap of value streams, prioritizing the ideas driven by business viability and technology feasibility.
5. Rapid Prototyping: We convert ideas and insights into executable designs and network of experiences, accelerating low fidelity prototype development by leveraging value management execution
Tangible deliverables including user-driven insights, market intelligence, contextual probe map, customer journey maps, empathy map, and analytics interpretation
Mindset Toolkits, preparing clients for Industry 4.0 change across cultural parameters: customer centricity, clarity in ambiguity, data orientation, critical thinking, imagination, curiosity, adaptability to the iterative process
Why Amplo Global
–  AI-driven strategy and operations benchmarking company uniquely positioned to measure organizational performance and assess the readiness of Industry 4.0 capabilities through its cloud-based platform AmploFly4.0 (formerly DIVA™)
– Strong expertise in building "connected" strategies, products, operations, data and experiences through Industry 4.0 process maturity assessments and measurements, capability maturity mapping, and design thinking cycles of value creation
–  A leader in AI and data-informed transformations, automation, intelligent support and decentralized decision in support of Industry 4.0 revolution
– Management of the full value chain, from value proposition, value creation, value execution, to value realization sustained by a dedicated Value and Change Management practice and SaaS modular and cost-effective offerings
To know more, write us @ newnormal@amploglobal.com