Empowering Sustainability and the Energy Sector through Artificial Intelligence
"Today investors are moving toward companies which have a high Environmental, Social, and Governance score. India believes in following the path of growth with equal focus on ESG" Honourable Prime Minister of India, Sh.Narendra Modi.
Industry success depends on achieving a balance between supply generation, efficiency, and sustainability of energy. Advanced economies, across the globe, are already harnessing the power of AI. Through processes like Deep Learning, AI can recreate human learning to develop a comprehensive understanding of climate data and the ability to model and predict energy needs and shortages.
In an increasingly competitive world with scarce resources and a deteriorating climate, AI can help companies navigate their path to sustainability and efficiency.
Enlisted, are few ways in which AI can empower your organization to respond to future challenges:
Help manufacturing supply chains stay efficient by predicting and preparing for resource shortages and emergencies
Provide better supply-demand estimates by monitoring energy consumption patterns
Boost manufacturing efficiency, reduce downtime and power consumption
Allow companies to utilize resources that are hard to tap into and attain a cost advantage
Keep pace with changing lifestyles, ideas, and beliefs of potential customers to anticipate changes in demand
Help Organizations to achieve Sustainable Development Goals
In light of the above, the Confederation of Indian Industry (CII) in partnership with Amplo Global Inc. is organizing a webinar on 'How Artificial Intelligence Impacts Energy Sector', scheduled for November 25, 2020 from 1530 hrs to 1630 hrs. This webinar will continue the conversation started in our last webinar on 'How Artificial Intelligence is fuelling Industry 4.0', delivered on October 8, 2020.
Key takeaways will include:
Application of AI in the common functional components that span across the majority of industries.
AI's ability to analytically process and visually model future scenarios using a wealth of data collected via cloud

AI developed systems on Fault Predictions (Prediction of failures in machines, turbines, wind-sun farms are possible to get many hours before it actually happens)

Advantages of controlling Smart Maintenance by image processing
Optimization of decision making & assessment of damages for disaster recovery
Missed our Webinar? Watch now!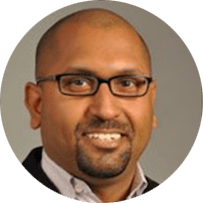 Anirban Bhattacharyya
Board Member and Co-Founder
Anirban has over 18 years of strategy, research and development, and implementation experience in physical and digital operations manufacturing, supply chain process improvement, and process automation services. He is the founding member of Amplo Global Inc., an AI led Industry 4.0 risk management product company that powers AmploFly4.0 (DIVA™), a platform that enables organizations to measure, assess and define 3 to 5 years of Industry 4.0 execution readiness. He earned his engineering degree from Birla Institute of Technology and Science, India, in Electrical and Electronics, and an MBA from the Fuqua School of Business at Duke University, where he specialized in strategy and marketing.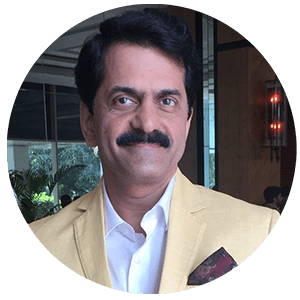 Sudhir Soundalgekar
Head Distribution & Sustainability
Sudhir has spent over 3 decades as an enterprising leader and a successful project professional across Retail, Commercial, Industrial, Warehouse and Residential industries bringing efficiencies and modularity for exponential growth of organizations. A passionate leader, he had demonstrated Sustainability principles in Textile & Retail industries; aligning stakeholders with a unified vision and executing a roadmap to reduce the organization's CO2 footprint.
Recognized for his contribution in various fields like retail design, environmental initiatives, Sudhir is a sought-after speaker who has addressed many respected groups.