Simulate Now, Optimize Next

Simulate Strategy Before
Implementation. Re-measure Outcome
After Implementation. Repeat and Scale.
Know More

AmploFly4.0™
An innovative, AI-driven, cloud-based, and modular-formatted platform built to empower your organization and fast-track your journey to 4.0 connectivity.

Connected Enterprise. Connected Business. Connected Experience.
Request A Demo
Amplo Global is now part of
the prestigious AWS Partner
Network (APN)
We are proud to announce that Amplo Global Inc. is now part of the AWS partner program as a Select Technology Partner. We are excited to be featured on the Amazon Marketplace and work with the AWS Partner Network (APN) to reach new customers with our AI-driven, data-led, and design-led solutions and help them take control of their future and enable their transformation to 4.0 through AWS product solutions.
Read More

Navigate your sustainability journey with business models simulation
Industry and market observations show a clear shift from traditional sequential sustainability strategy hierarchies into a more integrated, and cyclically evolving, dynamic environment.

Our proprietary, cloud-based platform helps your organization
effectively navigate to its new normal. 
An AI-led, machine learning-led, and design-led, connected experience for product, operational, and sales management.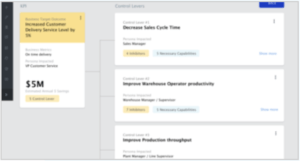 Address
Where do we want to go? Where do we need to change? What specific goals should we set?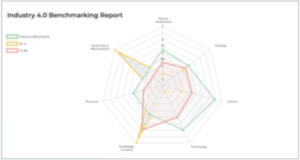 Assess
Where are we now? How do we fit in the competitive landscape?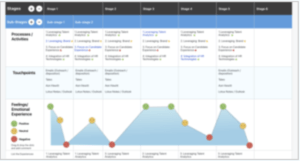 Adapt
How can we benefit from design thinking? How can we engage our diverse stakeholders? How can we drive the change we need?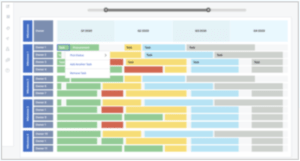 Analyze
Where are we now?
How did we get here?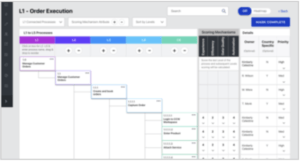 Advance
How can we roadmap our future?
How can we become more flexible and more accountable?
How can we better focus on continuous improvement?
Yes. AmploFly4.0™ is built for your organization
Our AI-fueled, design-led platform will empower your company in ways never before possible.
Self-direct your digital journey to 4.0 efficiencies.
Decomposing your "As Is," exploring your "What If" and establishing your "To Be" has never been more achievable.
Expect to engage in a completely connected exprience.
Better connecting your people, processes, machines, and data will prove critical to your organization's future success.
They say it much better than we could.
From client to partners to industry experts, our "strategy in the cloud" has caught everyone's attention.
They collectively describe us as:

Our productized solution, AmploFly4.0™, has been featured in:

TBR Report (Jan, 2020): "Amplo Global INC.'s Flagship Capability Modeling Product Gets Recognized by Industry Analysts for its Disruptive Impact on Industry 4.0"

MLC Report: "Leveraging M4.0 to Enhance Sustainability"
We do business the way you do.
We are 100% committed to doing it right and getting it right.

Our Mission
To create and advance a connected ecosystem capable of accelerating client growth.
Our Vision
To empower and enable an organization through data, design and engineering by delivering connected data, products, design, operations, and experiences.
Our Values
Integrity. Teamwork. Inclusiveness. Agility. And a commitment to the continued pursuit of excellence.
Our Culture
Open. Collaborative. Engaging. Innovative. Encouraging. Driven.
Is maximizing your organization's future success worth
30 minutes of your time?