Anirban Bhattacharyya
Board / Industry 4.0 Lead
Anirban has over 18 years of strategy, research and development, and implementation experience in physical and digital operations manufacturing, supply chain process improvement, and process automation services. He is the founding member of Amplo Global Inc., an AI-led Industry 4.0 risk management product company that powers AmploFly4.0, a platform that enables organizations to measure, assess and define 3 to 5 years of Industry 4.0 execution readiness. He earned his engineering degree from the Birla Institute of Technology and Science, India, in Electrical and Electronics, and an MBA from the Fuqua School of Business at Duke University, where he specialized in strategy and marketing.
Industry Specialization:
MFG/Hi-Tech/Semi-Con/Auto, Med Devices, Consumer Services Functional Expertise: Digital Reinvention Strategy, Transformation, NextGen Supply Chain/MFG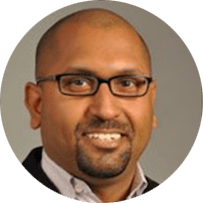 Ani Bhattacharya
Chief Commercial Officer
Ani is an action-oriented commercial insights and strategy professional, with over 18 years of experience in the pharmaceutical industry. He has held several positions in commercial product portfolio strategy, business development, marketing, and operations. As a problem solver, he is specifically skilled at identifying and addressing specific business issues in the commercial space. Ani has developed end-to end business valuation platforms for new product opportunity analysis and built innovative platforms that offer strategic choices for portfolio planning and decision making for several pharma and biotech companies. Throughout his career, he has operated as a strategic business consultant across various cross-functional teams, while communicating meaningful and actionable recommendations for market entry and life cycle management. Ani has a PhD in Molecular Biology from Indian Institute of Science, Bangalore, and an MBA in marketing and supply chain management from Rutgers Business School.
Industry Specialization:
Commercial Insights, Product Opportunity Analysis, Financial Modeling, Product Portfolio Planning, Go-to-market Strategy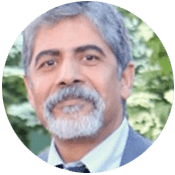 Pratip Raychaudhuri

Chief Operating Officer

Pratip is an experienced professional with IBM's Analytics/ Informatics and has strong experience in architecting and implementing enterprise-wide master data management Solutions in various industries bringing business management, technology, and leadership competencies together. Pratip specializes in defining and spearheading complex data management implementation/strategy initiatives that are critical to the business. He is a seasoned Solution Architect possessing many years of architecture strategy and IT strategy experience across a wide range of organization.
An accomplished Consulting Executive, Pratip has delivered innovative business and technology solutions that have enabled leading organizations to exceed targeted financial and operational objectives. During his career, he has developed mission-critical data migration /master data management strategies by analyzing the distribution of data across systems. Pratip brings with him business management, technology, and leadership competencies that enable him to effectively manage complex project structures and deliver multicultural global projects. He has provided thought leadership to business owners, resulting in significantly reduced developmental cost and complexity of building applications.
Industry Specialization:
Strategy Consulting, Financial Services, Pharmaceutical, Insurance
Functional Expertise:
Complex Program Management, Lean Process Improvement, Organization transformation, Modernization of Technology Platforms, Master Data Management, Data Integration, Data Migration, Data Quality, DataOps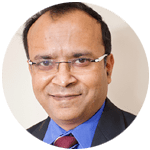 Shilpa Singh
Chief Digital Officer
Shilpa started her journey into UX Design & Strategy 15 + years ago. As a Design Leader, her goal is to create rich experiences by leveraging technology & innovation, specifically related to complex data display, user workflow and service design. She has been a proponent of use of Design Thinking to inspire, ideate & implement Products & Processes. She has built & led User Experience competencies and worked with Organization to identify unmet user needs, build personas & customer journey maps, service design and help them inform there UX/Product/Customer /Innovation Strategies. She also drives usability studies to evaluate existing Product/Service thus helping business to transform & adopt to changing user needs.
Shilpa has Master in Degree from IIT Bombay, Bachelors in Architecture and Design from BIT Mesra. She is also certified Design Thinker from MIT.
Industry Specialization:
Driving Innovation, Design Thinking, UX/UI Strategy, Product Design, Service Design, Usability Studies, UX Research, Brand Strategy, Customer Engagement & Adoption.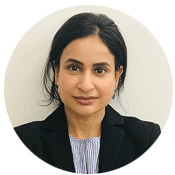 Nilanjan Sen
Chief Financial Officer
Nilanjan is a Financial Professional with over 25 years of experience in the industry. He has a wide portfolio of Controllership, Financial Management, Corporate Policy, Audit, Valuation, Fund Management and the like. He has led projects to set up financial monitoring and compliance policies, Instituted processes to review financials for accurate and timely reporting and setup processes to reduce closing timelines. He is also well versed in tax computation, and has been a part of various external audit and review teams.
He aims to provide professional services at all times with an endeavor to constantly update knowledge and improve processes to increase efficiency. He is driven to evaluate and implement efficiency tools, implement processes, tools and guidance to comply with laws, regulations and standards.