Pooja Soni
Advisor
Pooja Soni is the head of Strategic Services and Solutions at Amplo Global Inc. She has two decades of hands-on experience developing solutions in a broad range of business areas, executing complex projects, and delivering engagements that impact the bottom-line. She is passionate about increasing value by driving change, improving operational efficiency, and delivering 4.0 solutions. Focused on the impact of predictive analytics, cognitive automation, and AI-fueled digital transformation, Pooja is an influential thought leader.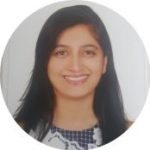 Ashok Pamidi
Advisor
Ashok is a purpose-driven and visionary leader. He led NASSCOM Foundation by aligning, scaling, sustaining initiatives that propelled the industry in achieving its goals of social transformation and impact through technology. At NASSCOM, over 5 years, he has donned multiple hats at leadership level. As a 30-year IT industry veteran, Ashok has worked with IBM as a Geo Expansion Leader and HP/Compaq/Digital as a transformational leader.
Industry Specialization: He has expertise in IT, Software and Services.
Functional Expertise: Diversity and Inclusion and Social Development. Government relationships, partnerships, policy and advocacy are his forte.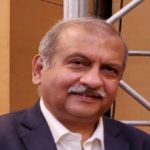 Bata Senapati
Advisor
Bata is an experienced Supply Chain Technology professional with a 30-year track record of effective leadership in Developing & Executing Technology strategy; digital supply chain transformation; setting up and driving modern technology innovation center of competency using IoT/AI/ML; delivering technology solutions including Portfolio and Program management, Application architecture, development, and production operation; management consulting, business relationship management, vendor relationship management, and people leadership.
Bata currently is the Vice President, Supply Chain Technology at HAVI, a leading logistics, distribution, and supply chain company where his focus has been targeted supply chain technology transformation in the areas of Finance, Procurement, Order Management, Warehouse & Transportation Management, Supply Chain Planning, and Customer Relationship Management. In the past, while working for KPMG and Tata Consultancy Services, Bata has led several business process and technology transformation initiatives at several global brands from a diverse group of industry domains.
Bata is Certified in Production and Inventory Management (CPIM) and Certified Supply Chain Professional (CSCP) by Association for Supply Chain Management (ASCM) formerly known as APICS.
Industry Specialization:
Logistics and Distribution, Quick Serve Restaurants (QSR), Electronics and Telecommunication, Manufacturing, Energy, Automotive, Pharmaceutical, Media & Entertainment, Airlines, Medical Service, and Retail Banking
Functional Expertise:
Supply Chain Management, Procure to Pay, Order to Cash, Plan to Make, WMS, TMS, and CRM, Data Management, Data Management, and data architecture, BI/KPI etc.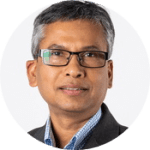 Cyra Richardson
Advisor
With rich experience of more than 20 years in the IT industry, Cyra Richardson has played multiple roles as a technical entrepreneurial leader (General Manager, Engineering Director etc.) in start ups and in large organizations. She has expertise in the consumer designing and executive coaching. 
She had helped Microsoft to achieve top level business improvement (worth 13.5 point NSAT) and also empowered some well known e-commerce organizations to generate $312 Million revenue growth. She is an effective leader and delivered impactful solutions to the market for the large organizations & for the start ups as well.
Industry Specialization: E-commerce, IT, AI, Robotics & SaaS
Functional Expertise: Industry 4.0 Technologies, IoT, ML, AI, Simulation, Autonomous Systems, Robotics, Cloud, HW, Edge, Program Management, Business Development and Technical Leadership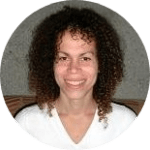 David Bradford
Advisor
David Bradford has 40 years of experience in the computer industry. He has previously served as CEO and Chairman of 2 remarkable companies – Fusion-io and HireVue. Fusion-io eventually achieved a $3.6 Billion valuation.
 At HireVue, he increased sales by over 200%, the Company raised over $ 47 Million in capital, and was twice recognized as the HR product of the Year. With 30,000 connections on LinkedIn and 5000 on Facebook, David is known as the "Human Internet". 
In 2014, he authored the highly popular book- "Up Your Game- 6 Timeless Principles for Networking Your Way to the Top" and launched www.fundinguniverse.com, a highly successful Web-based company that matches Entrepreneurs with Angel Investors.
Mr. Bradford has significant experience in the Venture Capital markets. He is an advisor to several organizations and funds. He was on the original Advisory Board of Omniture (now part of Adobe) and as the Chairman on the board of the Audit Committee for Pervasive Software, (now part of Actian).
Mr. Bradford has a Law Degree from Brigham Young University, a Masters in Business Administration from Pepperdine University, and a B.A. in Political Science from Brigham Young University Today, David Bradford is the CEO of FluentWorlds which is revolutionizing Language training in 3D VirtualWorlds.
Industry Specialization: Computer Software, Venture Capitalism, Law, Government Relations, Business Development Security, Finance
Functional Expertise: Talent Acquisition, Venture Capital Funding, Private Equity, Digital Interviewing, Networking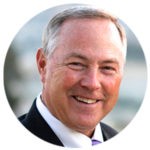 Greg Plum
Advisor
Greg has been recognized as an industry expert in the collaboration and unified communications space, having co-authored the book Getting Started with Skype for Business Online, and channel development having built partner programs from scratch for multiple SaaS providers.
He has lobbied on Capitol Hill in support of the IT industry and is a 3x TEDx speaker. Greg also currently serves as the chair of CompTIA's Emerging Technology Community, chair of Technology Forum of Delaware, and mentor for the University of Delaware's Executive Mentor Program.
Industry Specialization: Technology, Software and Solutions
Functional Expertise: Strategizing GTM plans for SaaS founders and CROs. Partnerships, strategic alliances, and marketplaces.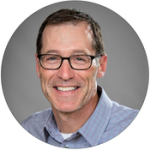 Paul Frangoulis
Advisor
Paul has spent over 30 years consulting to Fortune 500 companies across diverse industries and functions. In his latest role as a Partner with IBM Consulting, he dialed in on the Industrial sector, leading the creation of the Data and Analytics and AI practice. 
 Paul most recently has shifted his focus and expertise to the Environment, Sustainability and Governance (ESG) space and has already delivered tangible solutions specifically in the Medical device sub-sector. Paul is a servant leader with a unique ability to connect with executives and delivery teams.
Industry Specialization: Consulting, IT, Software and Solutions
Functional Expertise: Sustainability Executive and Evangelist – Circularity, Supply Chain Resilience, ESG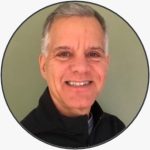 Shilpa Singh
Advisory – Design
Shilpa started her journey into UX Design & Strategy 15 + years ago. She has built & led User Experience competencies and worked with Organization to identify unmet user needs, build personas & customer journey maps, service design and help them inform there UX/Product/Customer /Innovation Strategies. 
She also drives usability studies to evaluate existing Product/Service thus helping business to transform & adopt to changing User needs. Shilpa has Master in Degree from IIT Bombay. She is also certified Design Thinker from MIT.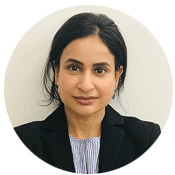 Som Chakraborti
Advisor
Som Chakraborti has joined Amplo Global as an Advisor to the Board. Som brings a range of commercial and operational leadership experiences in smart manufacturing, IoT, and industrial software, most recently from Schneider Electric, where he was the Senior Director for Industrial Automation and Software in the US.
Som's experiences include Head of Digital Solutions for the Completion & Production Division at Halliburton. Vice President, Material Handling Group at Rexnord Industries, an Original Equipment Manufacturer (OEM), where he re-structured the aftermarket services business with digital/Internet of Things (IoT). 
Prior to Rexnord, Som served as the President of Dover Corporation's Energy Automation Group, where he launched the 'Connected Well-site' platform for the oilfield in North America. Before Dover, Som spent 18 years with Rockwell Automation and ABB in sales, service, and P&L roles, including General Manager of Rockwell Automation's process control business and Director of Systems & Solutions for ABB North America.
Som has an MBA from The Ohio State University, an MS in electrical engineering from West Virginia University, and a BS in electrical engineering from Birla Institute of Technology, India.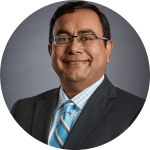 Suranjan Pramanik
Advisor
Suranjan is an accomplished catalyst for change with demonstrated expertise in stimulating profitable growth. He creates value by advocating new business models, revitalizing strategic customer relationships, and deploying transformational technologies like AI, Cloud Computing, IoT for business growth and market differentiation. 
He has kickstarted successful new product organizations like RFID enabled supply chains and Value focused As a Service business model, transformed underperforming businesses, advised and partnered with customer executives to enable business objectives, and instituted customer-focused sales and operations organizations. 
Suranjan has delivered value for clients in various industries like Chemicals, Hi-Tech, Manufacturing, Mining and Metals, Software Products and Transportation Services across Digital Transformation, Engineering, Finance, HR, Procurement, IT & Infrastructure Services, Supply Chain, and Customer Experience Management.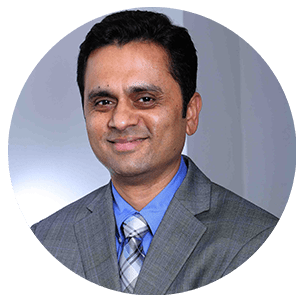 Tim O'Donnell
Advisor
Tim has more than 25 years of professional services and technology enabled business transformation expertise working with some of the world's leading consulting firms. Tim has led revenue generation teams from $150M to $900M. He spent several years as the head of cloud sales for Dell Technologies/Virtustream, NTT Data, and HCL/Axon. Prior he spent nearly 10 years at Capgemini.
In addition to driving sustainable organizational change, he led efforts to introduce technology innovation in public and private cloud, enterprise resource planning, big data/analytics, supply chain, human capital, financial management and outsourcing. Tom has a MBA (finance) from the Eli Broad Graduate School of Management at Michigan State University.
Industry Specialization: Technology, Consumer Products, Financial Services, Manufacturing and Life Sciences
Functional Expertise: Business and Digital Transformation, Sales Leadership and Account Management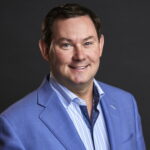 William Haines
Advisor
Bill has spent 35 years designing, building, deploying, and managing technology for a variety of industries, including process manufacturing, office machine sales and distribution, retail, discrete manufacturing, and more. For the last 10 years, Bill was the Supply Chain CIO for a vertically integrated global retail brand. Bill has a particular passion for Industry 4.0 technologies and its benefits for global manufacturers.
Industry Specialization: Discrete Manufacturing, Retail, Distribution, Marketing
Functional Expertise: Industry 4.0 Technologies: Process Automation, Additive Manufacturing, Data & Analytics, IoT, IT/OT Integration; MRP, Integrated Planning, and Diamond Cutting & Polishing