Anirban Bhattacharyya
Board / Industry 4.0 Lead
Anirban has over 18 years of strategy, research and development, and implementation experience in physical and digital operations manufacturing, supply chain process improvement, and process automation services. He is the founding member of Amplo Global Inc., an AI-led Industry 4.0 risk management product company that powers AmploFly4.0 (DIVA™), a platform that enables organizations to measure, assess and define 3 to 5 years of Industry 4.0 execution readiness. He earned his engineering degree from the Birla Institute of Technology and Science, India, in Electrical and Electronics, and an MBA from the Fuqua School of Business at Duke University, where he specialized in strategy and marketing.
Industry Specialization:
MFG/Hi-Tech/Semi-Con/Auto, Med Devices, Consumer Services Functional Expertise: Digital Reinvention Strategy, Transformation, Next Gen Supply Chain/MFG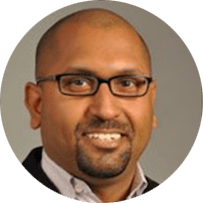 Michael McLaughlin
Board Member
Mike McLaughlin is executive vice president of food supply at Clif Bar & Company, a leading maker of nutritious and organic foods and drinks. He is responsible for leading the end-to-end operations, supply chain, and food safety teams, including the company's bakeries in Twin Falls and Indianapolis. Prior to joining Clif Bar, Mike held executive and supply chain leadership positions at Driscoll's, Bell-Carter Foods, and the Quaker Oats Company. His experience in the food and beverage industry includes general management, mergers and acquisitions, procurement, and manufacturing plant operations. Throughout his career, he has made significant contributions to building efficient and sustainable processes around capacity, supply chain management, innovation, and waste reduction. Mike holds a bachelor's degree in Industrial Engineering from Iowa State University and he earned his master's degree in business administration at the Kellogg Graduate School of Management at Northwestern University.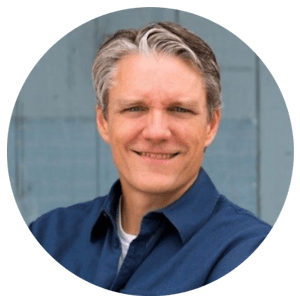 James H. Spann
Board Member
James has over 20 years of experience as a leader in global healthcare companies including Baxter Healthcare, Roche Diagnostics, Medline, AmerisourceBergen and Aramark, and IBM Watson Health, where he has consistently transformed industries and companies using technology, processes and people. James has multi-brand expertise in biotech, medical devices, lab diagnostics, surgical products, dental, pharmaceutical distribution, pharmacy automation, diagnostics imaging, hospital supply chain, and lean/six sigma operational transformation. As an operations and growth executive, James has unlocked over $400M+ in new business development, product commercialization, geographic market expansion, and M&A transactions. James serves as the Vice Board Chair of the University of Oklahoma School of Biomedical Engineering, and a Board Member for the Commission on Accreditation of Healthcare Management Education (CAHME). James began his career in the USMC, serving as an Artillery Officer. He holds a BS in Marketing from the University of Oklahoma, an MBA from Indiana Wesleyan University, and an executive management certification in mergers and acquisitions from Kellogg. Functional Expertise: Digital Strategy, Digital Marketing, Digital Enterprise Systems, Digital Market Places, eCommerce, Cloud Sales/Service/Marketing, SAP Cloud for Customer, Customer Experience, Design Thinking, Human-Centered Design, Innovation Labs, and Sales Force.com.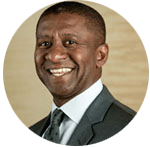 Ani Bhattacharya
Chief Commercial Officer
Ani is an action-oriented commercial insights and strategy professional, with over 18 years of experience in the pharmaceutical industry. He has held several positions in commercial product portfolio strategy, business development, marketing, and operations. As a problem solver, he is specifically skilled at identifying and addressing specific business issues in the commercial space. Ani has developed end-to end business valuation platforms for new product opportunity analysis and built innovative platforms that offer strategic choices for portfolio planning and decision making for several pharma and biotech companies. Throughout his career, he has operated as a strategic business consultant across various cross-functional teams, while communicating meaningful and actionable recommendations for market entry and life cycle management. Ani has a PhD in Molecular Biology from Indian Institute of Science, Bangalore, and an MBA in marketing and supply chain management from Rutgers Business School.
Industry Specialization:
Commercial Insights, Product Opportunity Analysis, Financial Modeling, Product Portfolio Planning, Go-to-market Strategy