Board / Industry 4.0 Lead
Anirban has over 18 years of strategy, research and development, and implementation experience in physical and digital operations manufacturing, supply chain process improvement, and process automation services. He is the founding member of Amplo Global Inc., an AI-led Industry 4.0 risk management product company that powers AmploFly4.0 (DIVA™), a platform that enables organizations to measure, assess and define 3 to 5 years of Industry 4.0 execution readiness. He earned his engineering degree from the Birla Institute of Technology and Science, India, in Electrical and Electronics, and an MBA from the Fuqua School of Business at Duke University, where he specialized in strategy and marketing.
Industry Specialization:
MFG/Hi-Tech/Semi-Con/Auto, Med Devices, Consumer Services Functional Expertise: Digital Reinvention Strategy, Transformation, Next Gen Supply Chain/MFG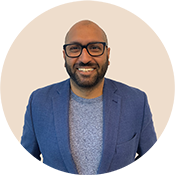 Michael McLaughlin
Board Member
Mike McLaughlin is executive vice president of food supply at Clif Bar & Company, a leading maker of nutritious and organic foods and drinks. He is responsible for leading the end-to-end operations, supply chain, and food safety teams, including the company's bakeries in Twin Falls and Indianapolis. Prior to joining Clif Bar, Mike held executive and supply chain leadership positions at Driscoll's, Bell-Carter Foods, and the Quaker Oats Company. His experience in the food and beverage industry includes general management, mergers and acquisitions, procurement, and manufacturing plant operations. Throughout his career, he has made significant contributions to building efficient and sustainable processes around capacity, supply chain management, innovation, and waste reduction. Mike holds a bachelor's degree in Industrial Engineering from Iowa State University and he earned his master's degree in business administration at the Kellogg Graduate School of Management at Northwestern University.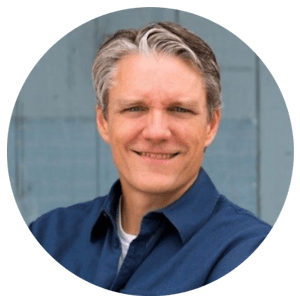 Ani Bhattacharya
Board Member
Ani is an action-oriented commercial insights and strategy professional, with over 18 years of experience in the pharmaceutical industry. He has held several positions in commercial product portfolio strategy, business development, marketing, and operations. As a problem solver, he is specifically skilled at identifying and addressing specific business issues in the commercial space. Ani has developed end-to end business valuation platforms for new product opportunity analysis and built innovative platforms that offer strategic choices for portfolio planning and decision making for several pharma and biotech companies. Throughout his career, he has operated as a strategic business consultant across various cross-functional teams, while communicating meaningful and actionable recommendations for market entry and life cycle management.
Ani has a PhD in Molecular Biology from Indian Institute of Science, Bangalore, and an MBA in marketing and supply chain management from Rutgers Business School.
Industry Specialization:
Commercial Insights, Product Opportunity Analysis, Financial Modeling, Product Portfolio Planning, Go-to-market Strategy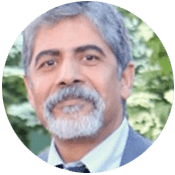 Samir Sathe
Advisory to Board
Samir Sathe, is a disruptive thought leader and practitioner of management science, to bring about systemic change in entrepreneurial leadership with a deep global experience of 30 years.
He currently leads the Wadhwani Advantage program in India and provides global mentorship, focused on empowering small businesses with management capabilities and accelerating small business revenue and job growth. Since 2019, the program has helped ~600 SMEs adding over 5,000 employees in India, with a Net Promoter Score of 73. In addition, he leads the effort of Academy in building over 50+ AI Enabled 'Do-it-Yourself' consulting tools. He also leads Talent Acquisition function at the Foundation.
Samir is deeply conversant with the contexts in India, Asia, Middle East, Hong Kong, Singapore, the UK, and the US.
Samir has authored over 40+ articles in reputed Indian and International publications; he is a speaker at several recognized fora and platforms. Currently, he is authoring a book on the role of emotions in organizational health and longevity. He is a recipient of 3 awards, 'Brand Impact Award' by Indian Achievers' Forum in 2020-21 and 'Public Service Award' by National Achiever's Recognition Forum for contribution to society, in solving large scale society problems in 2021 and is mostly recently recognized by Film and TV Trade Preview as one of the 'High Flyers' in its second volume of distinguished personalities.
Samir has earned his master's in 'Consulting and Coaching for Change' from INSEAD, France, studying psychodynamic principles that drive the decisions of the entrepreneurs, owners, leaders; he has attended programs on 'Leading Professional Service Firms' at Harvard Business School and 'Challenges of Global Poverty' at MIT.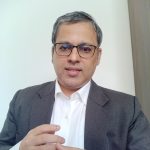 Paul Frangoulis
Board Member
Paul has spent over 30 years consulting to Fortune 500 companies across diverse industries and functions. In his latest role as a Partner with IBM Consulting, he dialed in on the Industrial sector, leading the creation of the Data and Analytics and AI practice. 
 Paul most recently has shifted his focus and expertise to the Environment, Sustainability and Governance (ESG) space and has already delivered tangible solutions specifically in the Medical device sub-sector. Paul is a servant leader with a unique ability to connect with executives and delivery teams.
Industry Specialization: Consulting, IT, Software and Solutions
Functional Expertise: Sustainability Executive and Evangelist – Circularity, Supply Chain Resilience, ESG