Value Stream Mapping – bringing order to chaos
In this competitive world, companies look at redesigning their production processes and activities to stand up to the competitiveness that the markets demand. To add value through every process is key to the success of each organisation. Value stream mapping (VSM) is a powerful tool in lean implementation to streamline processes and achieve that highest level of productivity in the industry.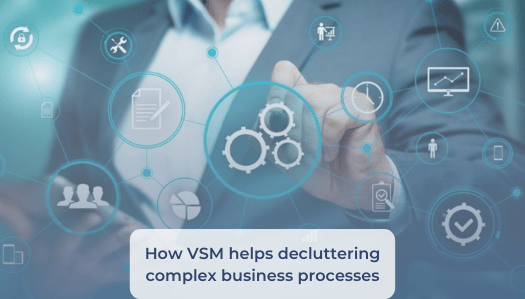 Robotic automation is powering elastic logistics
Automation using robotics will also boost elastic logistics by enhancing efficiencies and productivity in warehouses, sorting centers and last-mile deliveries. Supply chain organizations are also expected to move away from a singular focus on becoming lean and cutting cost, and instead favor the building of "fail-safe elasticity" in managing demand.
Moving performance monitoring from cost to profit center
Traditionally, performance monitoring has been at the hardware level and involved collecting and monitoring data from the infrastructure. However, this approach fails to provide insight into the end-user's experience and has minimal business relevance. Though, with modern digital experience monitoring (DEM) and application performance monitoring (APM) tools, enterprises are able to collect information that helps ascertain a business' overall health, not just that of the IT layer.
Change is the only constant in Supply Chain Management (SCM)
A prime example of rapid and relentless evolution is supply chain management (SCM). New technologies and innovations have significantly boosted its capabilities, and SCM is now able to deliver a lot more than what was thought possible a few years back. Here is a look at some of the exciting new developments in the world of SCM.
Edging ahead with Product Lifecycle Management
In a dynamic and rapidly evolving market, product lifecycle management (PLM) is often the crucial tool that separates the winners from the also-rans. It empowers organizations to anticipate and respond to the inevitable gusts of change that regularly sweep through every industry.
Sustainability is an Attitude, not a Strategy
Sustainability, much like charity, begins at home. It's an inside out process that needs to start at the core of a business or a person. The shift toward sustainability isn't just about how we can do things differently, it's also about how we can think differently.
The Intersection of GRC & Sustainability
A company's approach to GRC (governance, risk management, and compliance) can help align the organization's processes and actions to achieve its goals. The term GRC refers to the composite function of governance, risk management, and compliance. It can identify and address organization-wide risk, and ensure all activities meet legal and regulatory requirements.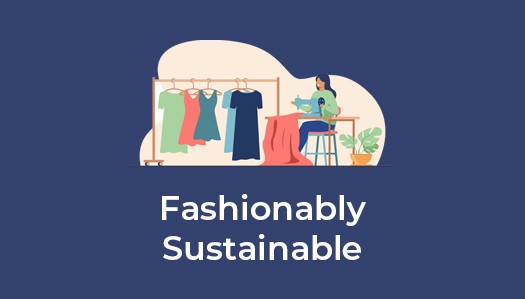 Fashionably Sustainable
The fashion industry is the 3rd most polluting industry in the world, and by the year 2030, it is expected that there will be 148 million tons of fashion waste. With such data, it is undeniably important to understand the importance of 'Sustainability in the Fashion Industry!'
Christmas Wish for Sustainability
'There's always light at the end of the tunnel' is the adage that can truly define how we plan to celebrate these last few days of the year. This year might remain etched in our memory as a grey year for a slightly rough edge it had. Given the massive scale of events this year, we should make a collective wish for a better future for humanity through sustainable practices both at home and on an industrial scale.
Sustainability Powering the Energy Sector
In an increasingly competitive world with scarce resources and a deteriorating climate, Artificial Intelligence can help organizations navigate their path to sustainability and efficiency. AI has the potential to lower energy costs, cut energy waste, and accelerate the use of clean, renewable energy sources in power grids.
Green Manufacturing is the Future
As climate change undeniably ravages the planet, the need for reform in Manufacturing, above all industries is becoming dire by the day. As the industry that provides the largest number of jobs in the US, Manufacturing needs companies to make collective, deliberate and organized efforts toward building a sustainable future. Green Manufacturing is no longer just a trend, it is a necessity and an inevitability.
Supply Chain 4.0 is Here:
The Future is Brightest for Those Companies Embracing Digitalization
It has become increasingly clear that successful businesses are the ones willing to evolve and reimagine. For most, that now means recognizing the need to operate within a complete digital ecosystem that takes advantage of the wide range of digital technologies previously unavailable.
Design Thinking Innovating to Create Value in the Industry 4.0 Era
Industry 4.0 re-imagines the automation of third-generation digital systems to create additional value. While automation remains central to enterprises, today the focus is on the interconnectedness between physical systems and digital assets, improving customer experiences as a driver for operational excellence. 
Look Before You Leap: Why Capability Modeling is Key to Industry 4.0 Success
Admittedly, the move from the Third Industrial Revolution to Industry 4.0 will not be easy. While enterprises are eager to adopt advanced digital technologies (Industrial IoT, predictive analytics, AI/ML, immersive tech, and the like), a number of roadblocks remain. Nearly 70% of projects are stuck in pilot purgatory, unable to scale beyond the initial proof of concept. Less than a third of manufacturing companies are deploying Industry 4.0 solutions at scale.
The time for re-strategizing your Future is NOW!!
#COVID-19 enforces urgency to transform business thinking across value chain; no more business as usual.
A tiny invisible microbe called the novel Corona, is forcing a change in the world order, affecting global economics, political and most importantly human behavioral patterns.
Is Your Organization Thinking About Design Thinking?
Recognizing the importance of change and innovation has been a cornerstone of my professional career.
 At a time when an international pandemic has forced virtually all organizations to realize that the way we did things yesterday will have little bearing on our ability to succeed tomorrow.