HFS Research Symposium – POWER OF ONE
Organizations have just taken a rapid drive down an unprecedented channel of change. It's been a shock for many and a calling card for the digital era. This forced transformation is a final reckoning to create a collaborative, cross-functional, enterprise operation that natively automates your processes, propels your people, and powers your decisions – breaking down your front-to-back legacy silos to create the only "office" that matters: OneOffice.
The HFS Symposium is your roadmap to get there.
Analytics Conference: Exploring Careers in Data Analytics
Moore Statistics Consulting LLC is proud to host "Exploring Careers in Data Analytics". The conference will take place from March 16 – 18, 2021 from noon to 6:30pm via Zoom Webinar to watch speakers and Zoom Meeting for vendor exploration. The last day of the conference is shorter and ends at 5pm. This will be our first annual virtual data analytics conference. At this event, there will be speakers, networking opportunities, and a career exploration opportunity.
Webinar – Empowering Sustainability and the Energy Sector through Artificial Intelligence
Confederation of Indian Industry (CII) in partnership with Amplo Global Inc. is organizing a webinar on 'How Artificial Intelligence Impacts Energy Sector', scheduled for November 25, 2020, from 1530 hrs to 1630 hrs.
Application of AI in the common functional components that span across the majority of industries.
AI's ability to analytically process and visually model future scenarios using a wealth of data collected via cloud.
AI developed systems on Fault Predictions (Prediction of failures in machines, turbines, wind-sun farms are possible to get many hours before it actually happens).
Advantages of controlling Smart Maintenance by image processing.
Optimization of decision making & assessment of damages for disaster recovery.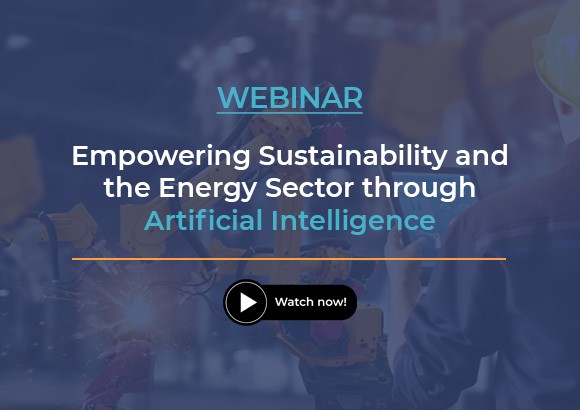 Webinar – How Artificial Intelligence is Fueling Industry 4.0
Confederation of Indian Industry (CII) in partnership with Amplo Global Inc. is organizing a webinar on 'How Artificial Intelligence is fueling Industry 4.0'. The webinar was scheduled on October 8, 2020, from 1500 hrs. to 1600 hrs.
How AI is helping companies increase the delta between operating costs and revenue.
A focus on the synergy between AI, data collection and analytics.
Understanding the relationships AI and "smart machines".
How AI is helping to innovate part design and construction.
A look at the impact of AI on CAD modeling.
Understanding the role of AI-powered software and sensors.
Reimagining an end-to-end AI-fueled supply chain.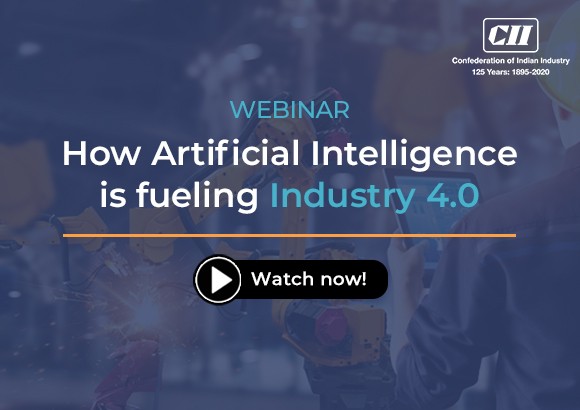 Webinar – 
Assessing and Strategizing your Roadmap to 4.0 Efficiencies
Missed our webinar? Watch now! Our panel of industry and strategy experts to learn how organizations are turning to Industry 4.0 principles to assess, strategize, and roadmap their new normal as quickly and as efficiently as possible.
The primary challenges that will motivate you to begin or to accelerate your organization's journey to 4.0 efficiencies.
The underlying principles that drive Industry 4.0 capabilities.
Beginning with self-assessment, the 5 critical steps necessary to strategizing your roadmap to 4.0 efficiencies.
How our cloud-based platform, AmploFly4.0, can empower you to take control of your future success.
A special introductory offer regarding AmploFly 4.0.
Webinar – SURVIVE or THRIVE: Reinvent your supply chain new normal in 90 days
Missed our webinar? Watch now! where our leading industry experts and practitioners will share their experiences and strategies on how organizations must reinvent the way they do business over the next 90 days.
How will the radical shift in customer behavior transform your supply chain strategies and impact personnel, operational and physical plant decisions?
How can you ensure that your customers, your suppliers and your competitors will all be in awe of how quickly and efficiently you have transitioned during such unsettling times?
How can you develop a robust framework that encompasses an agile and resilient risk management capability while enabling an end-to-end value chain transparency?
Webinar – Preparing for a Post COVID-19 Sustainable Supply Chain
Watch our webinar to learn from academicians, industry experts, process experts, and supply chain practitioners on their experience with the current situation across industries.
They will share the strategies they are considering during and after the COVID-19 lockdown.
We will ask a few questions to our panelists and run an online poll among the participants to zoom in on leading trends and share the results.
We will present our perspective on Industry 4.0 within the context of COVID-19.
Manufacturing Leadership Summit 2019
Missed the live webinar? Watch the recording to understand:
Join Amplo Global Inc. at the National Association of Manufacturer's 15th Annual Manufacturing Leadership Summit in Huntington Beach on June 11th for a ThinkTank on how 3D printing is transforming production. Explore with leading experts how #additivemanufacturing and #3Dprinting are moving beyond its early application prototyping and becoming a more mainstream production method.