Currently, our world economy is only 9.1 percent circular, leading to a massive gap.

80% of consumer goods waste is burned, landfilled because of poor design and/or lack of end-of-life collection options.

Up to 72% of consumers want companies to adopt circular practices.

Three in five (60%) cite a lack of sufficient information (on origin, recyclability, recycled content, etc.) in product labeling as a reason for not taking positive circular actions.
Do you have your Circularity strategy in place for a better future?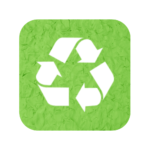 Provide end-to-end visibility, transparency and traceability in the product supply chain.
Optimize resource utilization to achieve circularity.
Simulate the social and environmental risks of mineral extraction.
Develop roadmaps to transform the material value chain, advance circular models and minimize waste.


An AI-led, machine learning-led, and data-led, connected experience.
Amplo Global's solution platform AmploFly4.0™ built on AWS is a cloud based, AI enabled ESG platform to assess and mitigate risks through simulation, benchmarking, performance measuring and goal setting across personas. This platform also has a versatile dashboard capability to help clients across different industry sectors, including automotive customers measure and report ESG risk and impact, in accordance with UN SDG goals and specific global and regional sustainability frameworks, applicable to the particular industry sector, such as GRI, SASB, TCFD, GRC, UN Global Compact, LKSG, etc.
Simulate Now . Optimize Next